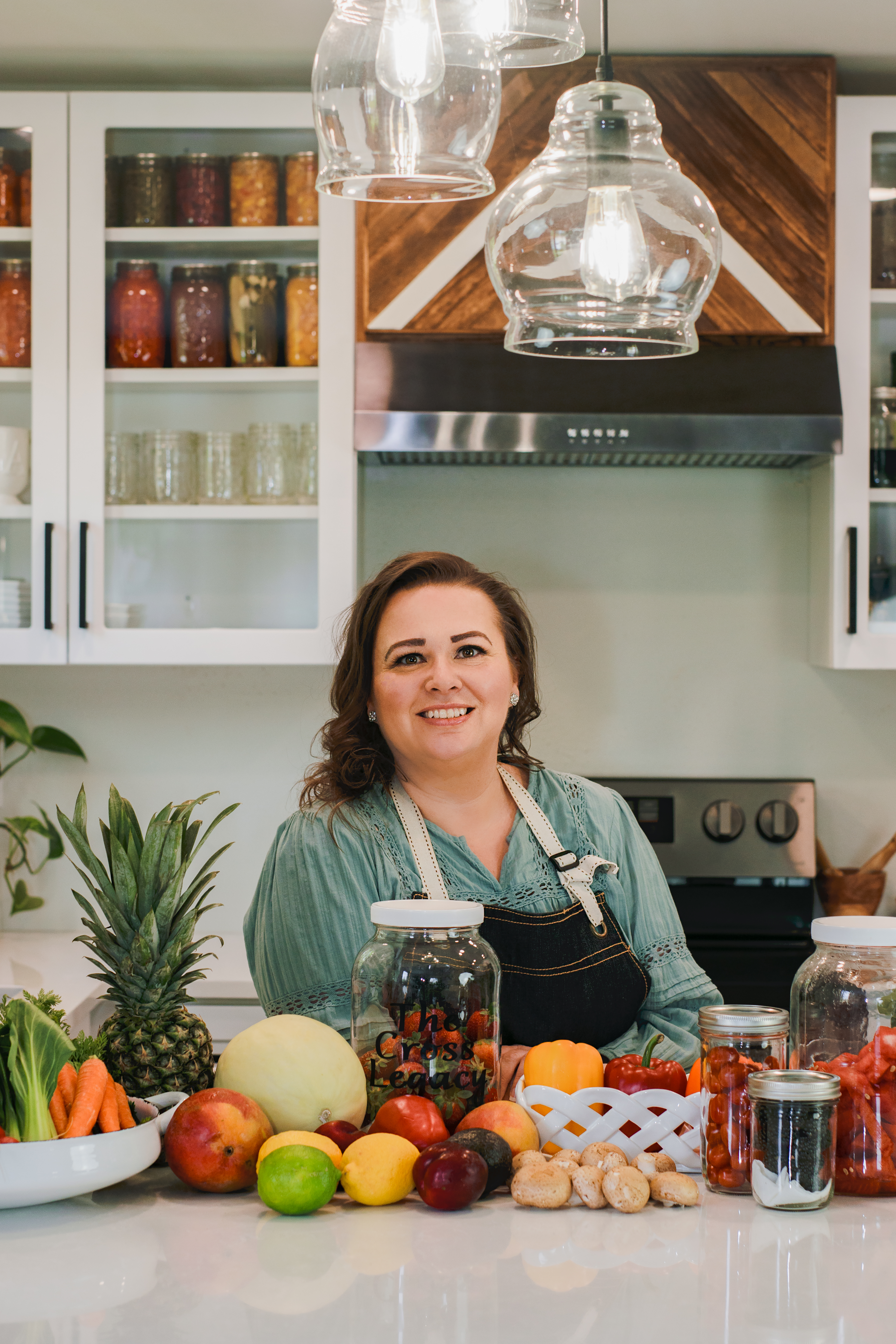 Hi, I'm Amy Cross
Founder & CEO of The Cross Legacy
Amy is an urban homesteader who helps her audience understand food security. As the Founder and CEO of The Cross Legacy, she has made it her mission to share her food hacks and tips across international social media, including her 100k+ Instagram followers, YouTube, her blog, and TikTok. Her tips have been featured in publications around the world and can also be found in her
Amazon Best Seller ebook I Bought It, Now What? 
Amy's goal is to help families and communities with food security - most notably by eating what they buy. The average American household throws away 30 to 40% of the food they buy.
An accomplished speaker, author and social influencer, Amy's tips and adjustments help families save money. Her second ebook, I Bought It, Now What? Summer Edition released in July 2022. 
Amy has run a successful business for over 15 years.
She is celebrating 25 years of being happily married while raising their children. The Cross Legacy is about creating a legacy and helping others create their own legacy. When Amy speaks to her audience either in person or on social media, her mission is to help them save money on groceries and have food security in their home.
 "I'm in my mid-forties and it makes me wonder how on earth I ever survived before finding her on social media! I cringe when thinking about all the food I've thrown away over the years because I didn't know how to wash and store it multiple weeks! 
Amy, you are such a blessing and a hoot to watch. I am so very thankful that I stumbled across #strawberriesinajar one random day. Thank you for all your efforts and keep on changing the world!"


- C.K from Pennsylvania